Watching Doctor Who With Nikola Tesla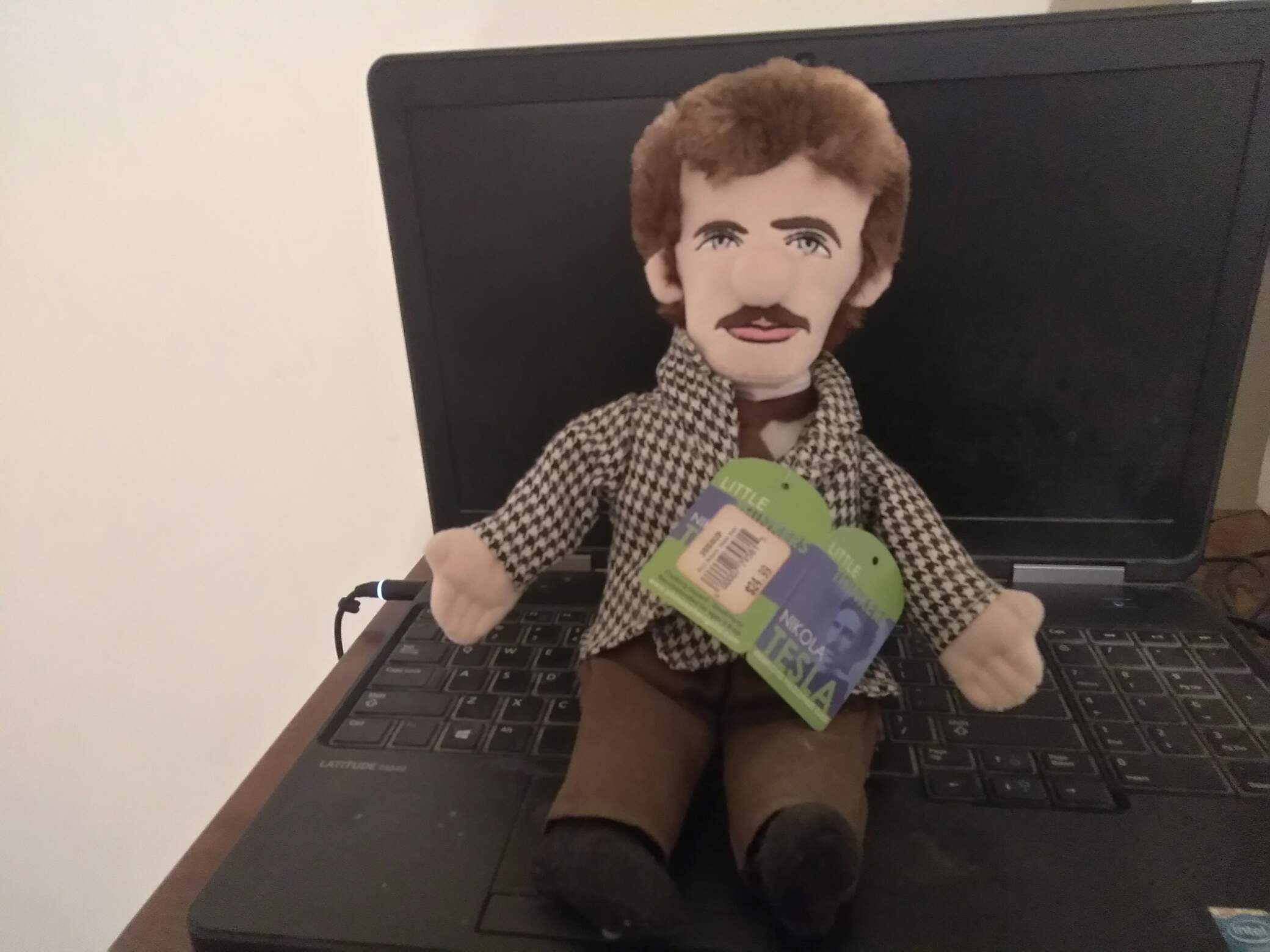 I've got my Nikola Tesla doll I purchased from the Griffith Observatory gift shop. Tonight's Doctor Who episode on BBC America is "Nikola Tesla's Night of Terror".
It will be interesting to see how the Doctor Who's Nikola Tesla actor Goran Visnjic compares to the Murdoch Mysteries' Nikola Tesla actor Dmitry Chepovetsky.
Photo Source: Personal Photo