Update on My First 3D Printer
A week ago today I received my first 3D printer. When opening it a small plastic piece fell out of the box that clearly should have been on the printer. I thought it was no big deal; it must have popped off during shipping and I just needed to figure out where to pop it back in. Then I discovered a lever on a switch was broken. After further research it seems this was an end stopper switch. Ordering and replacing it would probably void the warranty though. I sent an e-mail to Monoprice and since it was a Friday afternoon I figured I probably wouldn't get a reply until Monday.
By Monday evening there was still no reply in my e-mail inbox or spam folder.
I went to the Monoprice contact page, filled out and submitted a form on the webpage for Tech Support. After submitting the form a message stated it was submitted successfully and a representative would be contacting me by the end of the next business day.
Tuesday and Wednesday went by with no response. I did both the direct e-mail and contact page form again.
A flyer that came with the 3D printer states:
..Do not return to the reseller you purchased from. If you are having trouble, contact Monoprice Technical Support at...
I think a week is a long enough period to stop abiding by the flyer. After a reasonable effort to get help from them I contacted Amazon customer support. I'll give Monoprice the benefit of the doubt for now that the pandemic is causing them trouble running their business.
This is what is happening now: I am getting a replacement MP10 Mini and returning the faulty printer I got. Fair enough.
Since my 3D pen also uses 1.75mm diameter filament I practiced loading some yellow filament into the feed mechanism. At least I was able to do something with this particular 3D printer.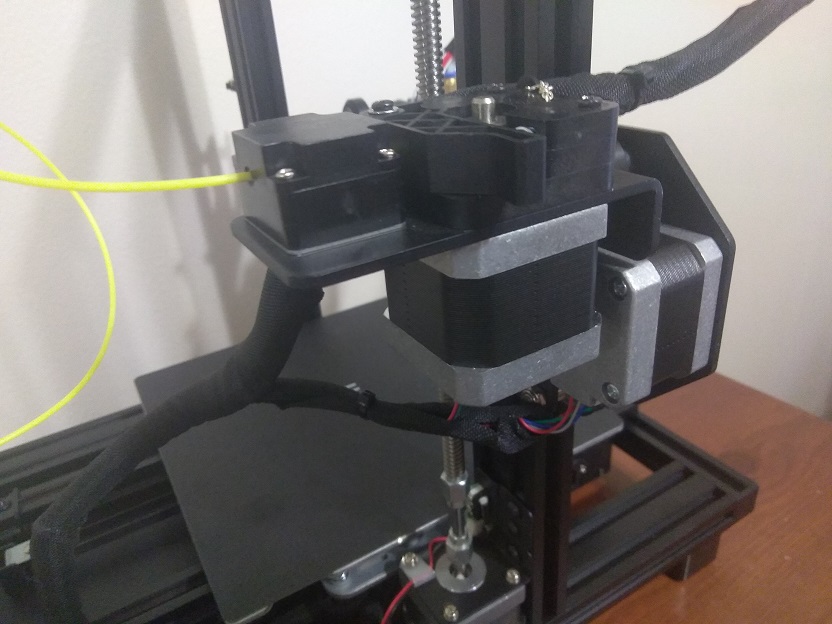 Image Source: Personal Photo