Selling 3D Prints Using HIVELIST
In the introduction post for the ThreeD (3D) Printing Community I stated maybe someday in this community a system could be set up for members who want a 3D print to pay members with 3D printers cryptocurrency for the job.
It looks like something similar to that possibility is emerging. A recent post on the HIVELIST Classifieds Community has announced HiveCommerce websites. This seems promising for anybody interested in trying to market 3D prints on the Hive platform.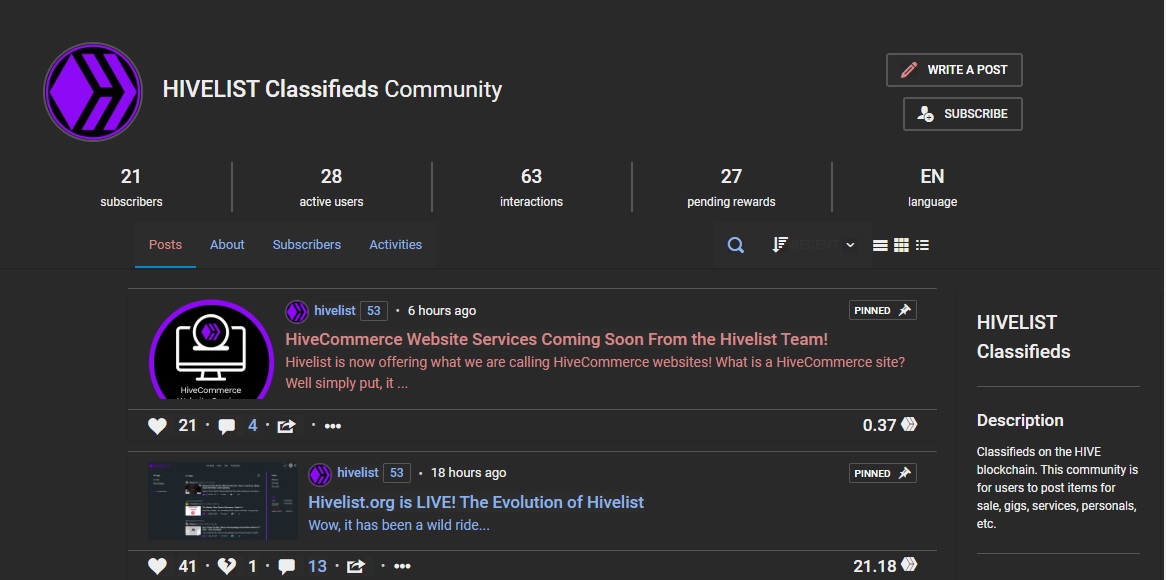 Image Source: HIVELIST Community
It's not getting commissioned for a 3D printing job (yet). Or maybe it will be since posting ads directly to the Hivelist community from a HiveCommerce website will be allowed. I imagine though it can easily be used as a print-on-demand service for preexisting designs.
Quoting from the post by @hivelist
This is a new service and we are working on our offerings. The base package will be a Hivelist.io subdomain site (example: https://yourname.hivelist.io). Your store will have the same look and feel as hivelist.io, but will have your information logged into the backend to connect with your Hive account and Hive payments plugin.
If I am understanding this then as an example if I have the basic hivelist.io subdomain https://holovision.hivelist.io I could offer to sell something like a plastic beehive with the Hive brand logo on it made from PLA.
Because it's a 3D print being offered for sale it doesn't necessarily have to be made until after an order is placed. It would probably be a good idea though to have a few of each offered product already printed just in case so orders can be guaranteed in a timely manner.
The post states that a HiveCommerce website can accept "Hive, HBD, and very soon Hive-Engine tokens". I assume that the plural tokens means not just LIST token but any Hive-Engine token desired can be accepted by a HiveCommerce website.