Open Source 3D Printing Tool - MakerScanner
Note: This post was originally a steemhunt I posted on Nov. 03, 2019 that I am now reformatting for the ThreeD (3D) Printing Community. Sharing is caring!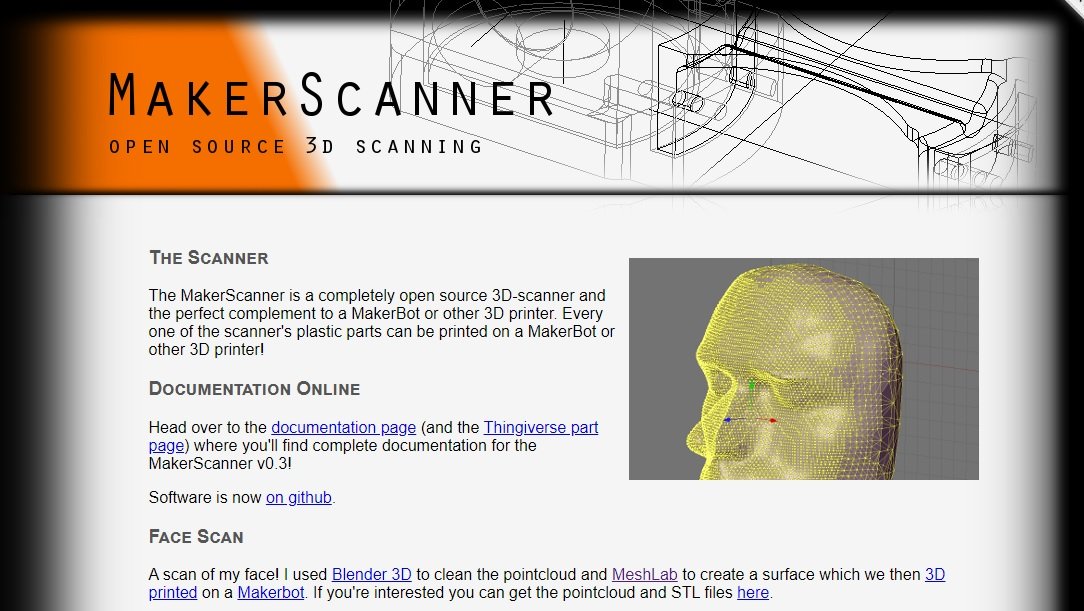 I've hunted resources that provide free 3D printable files but not everything has already been neatly formatted as a .STL or .OBJ file. Sometimes a user has to create a file for an object by themselves. This is when a 3D scanner comes in handy. This particular 3D scanner is open source and most of the parts can be 3D printed. It's like a magic wand for a 3D printing project.
Official Site