Educational Arduino Comic Book
Do you want to get a free introduction to arduino's microcontroller board platform that is easy to follow? Do you like comic books? A few years ago artist Jody Culkin created a 15 page comic book introduction to arduino and released it under a Creative Commons BY-NC-SA license.
This educational comic book is available as a free PDF file from Arduino Playground and published in several different languages. The comic book is also open to being translated into any language that isn't listed on Arduino Playground.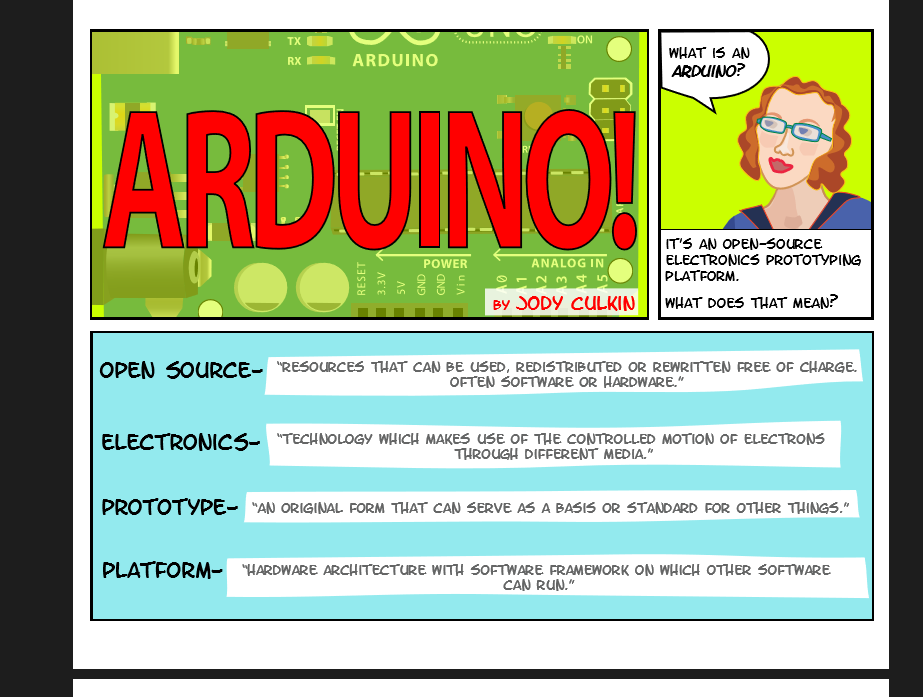 Some of the basics covered are:
Electronic theory
Definitions
Electronic components
Programming