Christmas Eve at the South Bay Galleria Mall
This is my entry for the latest @socalsteemit contest.
The photo below was taken by me Christmas eve 2019 around 4 p.m. at the South Bay Galleria mall in Redondo Beach, California.
We may not get much snow here in Los Angeles County but we still know how to celebrate Christmas. Just like locations with more festive weather conditions we hang up decorations and play holiday music.
On the first floor level of the local mall Santa Clause sets up shop to hear from all the good boys and girls. It's a good time of the year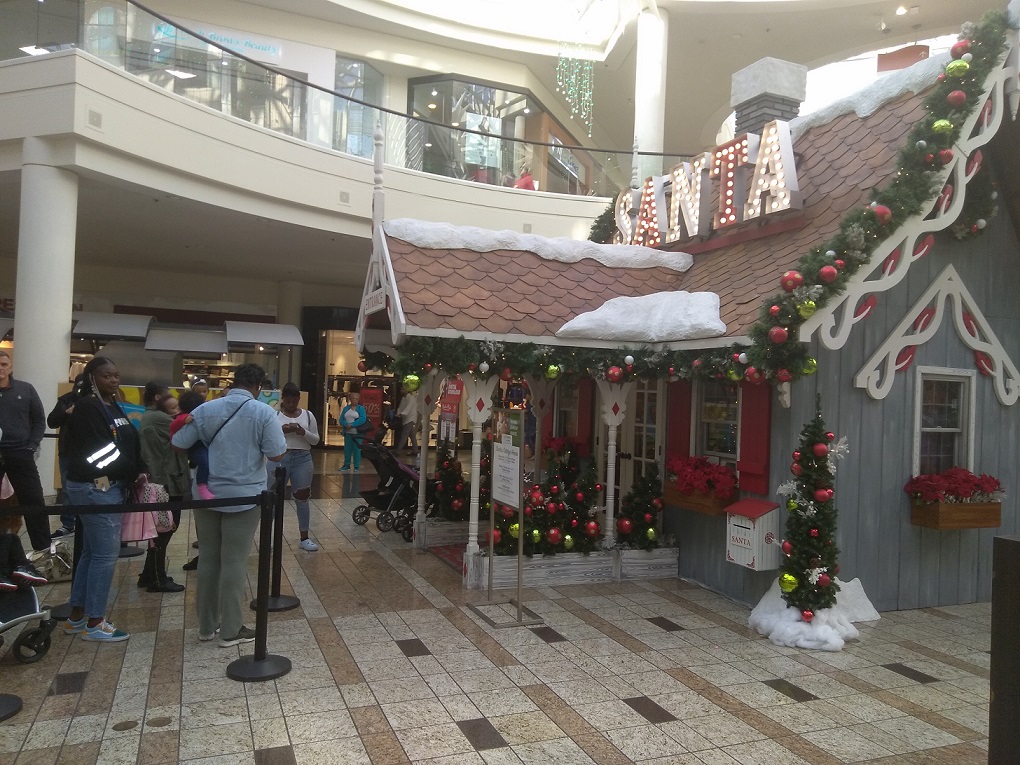 Photo Source: Personal Photo