3D Printed Bitcoin Model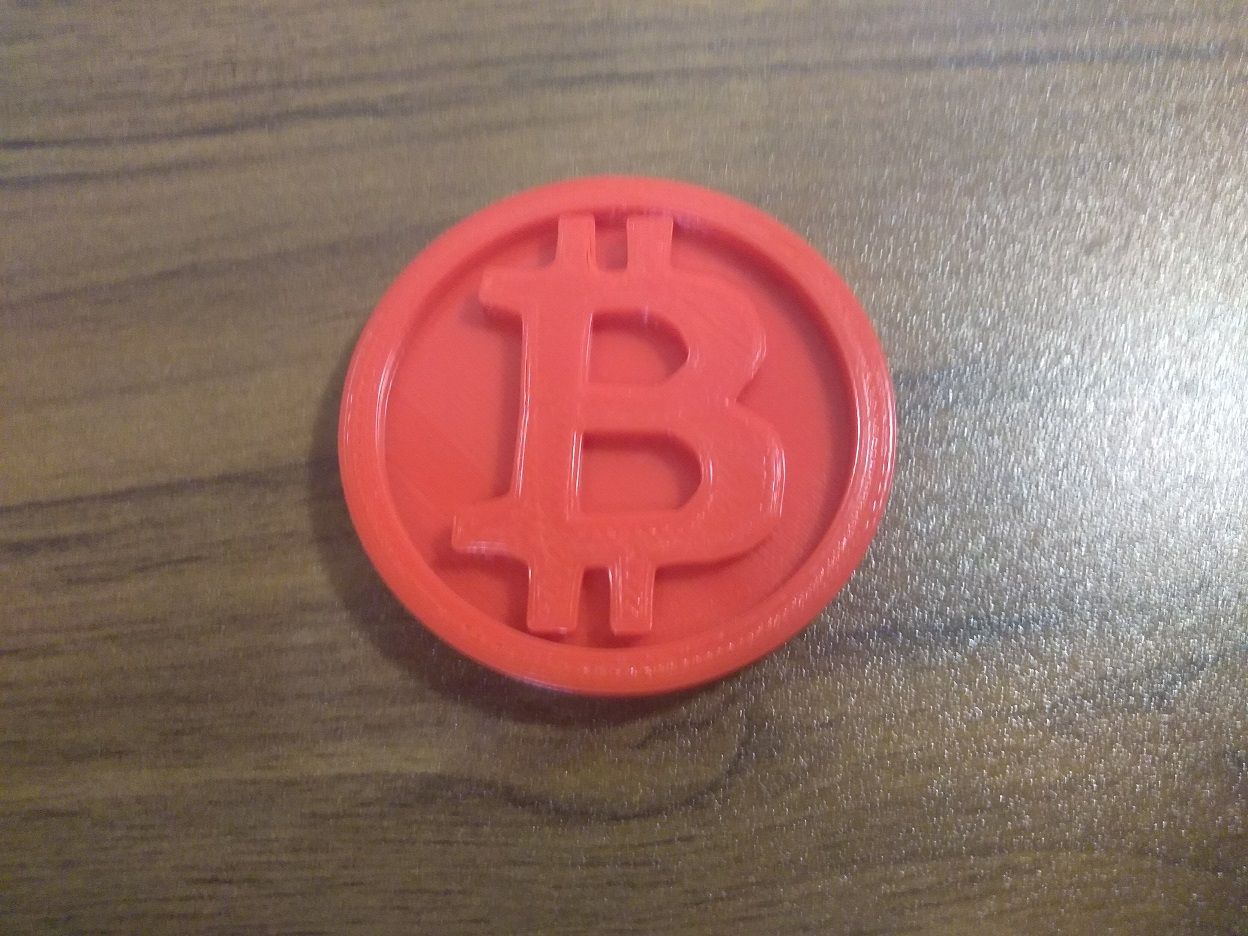 Image Source: Personal Photo
My most recent 3D print is a bitcoin model I found on Thingiverse. The model was posted by Thingiverse user mazhead all the way back on September 28, 2012 and is the only design that user has posted to date on Thingiverse. Not counting the second file of the design with a hole for use as a keychain.
According to onchainfx.com the price of BTC at the time the model was posted averaged $12.27 USD. With fancy metal filled filament this could have been printed and maybe sold on eBay at the time for roughly the equivalent amount of money for one bitcoin. It would have been almost as good as mining that cryptocurrency I imagine.
Those were the days, right?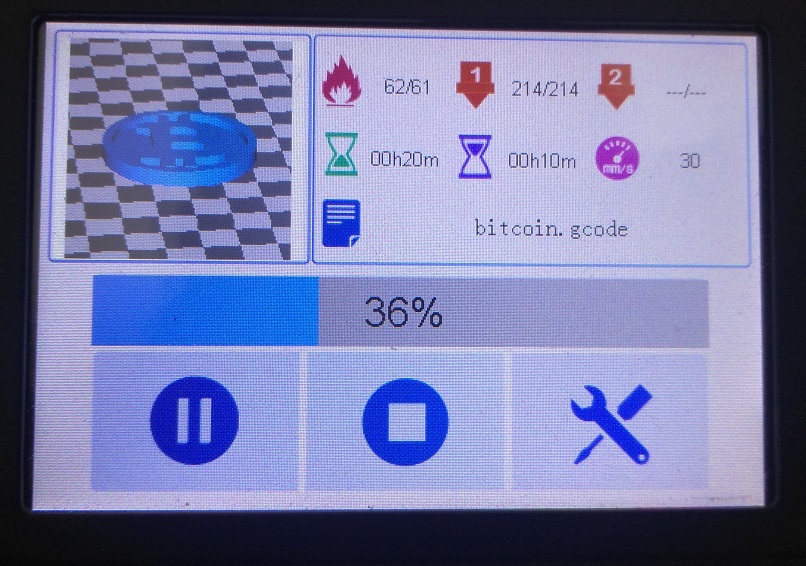 Image Source: Personal Photo
The 3D printing task for the bitcoin model was rather quick at around roughly half an hour and consumed under 2 meters of PLA filament. I used my Tronxy XY-2 Pro's default slicer settings of 20% infill and 0.2 mm layer height.
I'll be posting the D.buzz model I've been working on soon. After that I want to design and print a Proof of Brain token and maybe a few other hive-engine token favorites of mine. This proved to be a very inspirational print.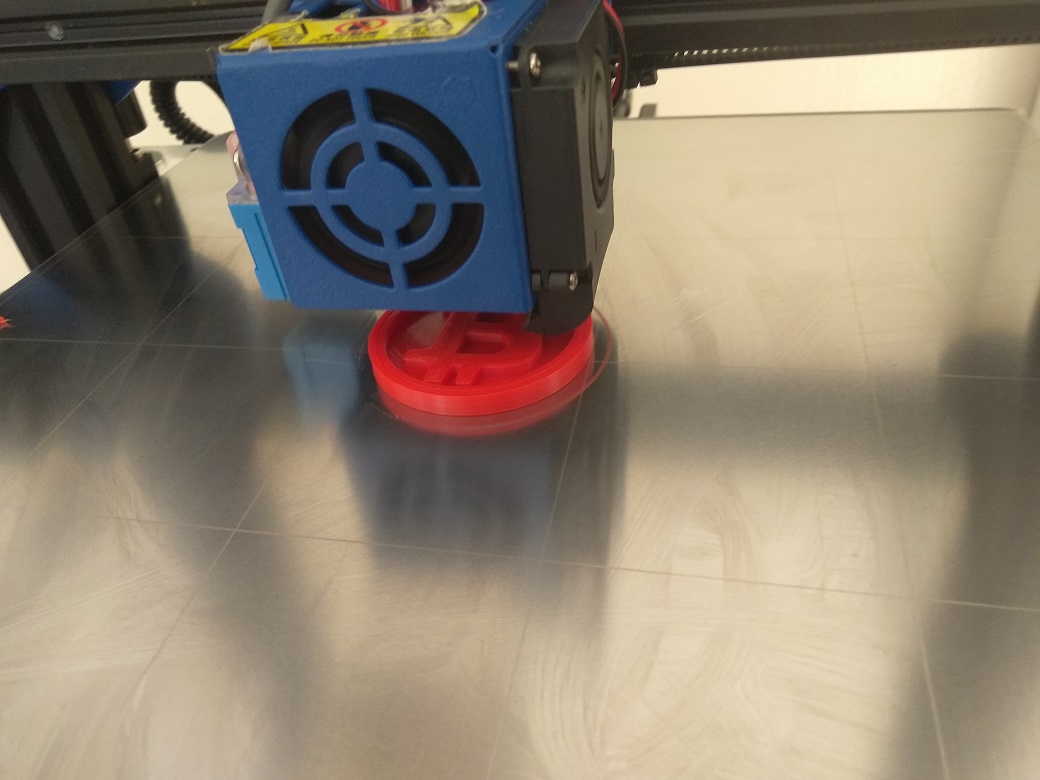 Image Source: Personal Photo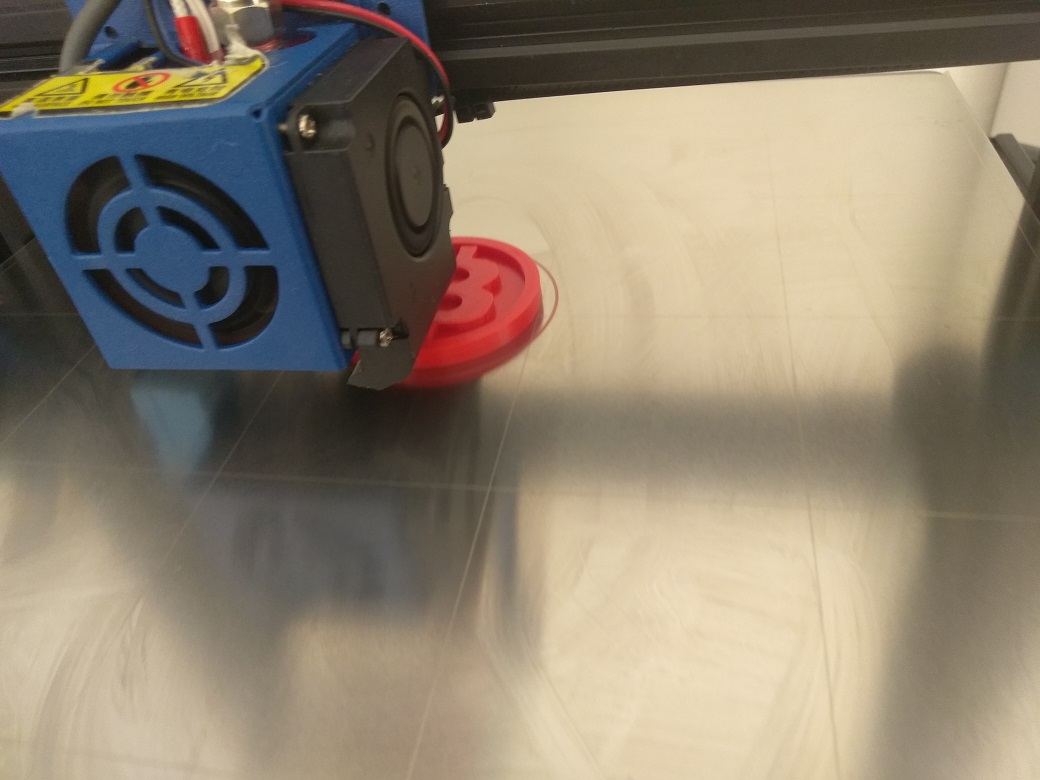 Image Source: Personal Photo
My Thingiverse account: https://www.thingiverse.com/holovision/designs
My Thangs account: https://thangs.com/Holovision
3D printing community on Hive: created/hive-103035
Posted with STEMGeeks